Productnaam: Hydrolyseerde polymalezuuranhydride (HPMA)
Cas: 26099-09-2
1.Properties:
HPMA is een polymeer met laag molecuulgewicht, met een gemiddeld molecuulgewicht van 400-800. Geen toxiciteit, oplosbaar in water, hoge chemische en thermische stabiliteit, ontbinde temperatuur boven 330 ℃. HPMA heeft duidelijk drempel effect onder hoge temperaturen (350 ° C) en hoog pH (8.3) niveau, geschikt voor gebruik in alkalisch water systeem of gebouwd met agenten. Het heeft een goede schaal remming tegen carbonaat en fosfaat schalen onder temperatuur 300 ℃ met effectieve tijd zo lang als 100 uur. Door zijn goede schaal remming en hoge temperatuur tolerantie eigenschappen, HPMA wordt veel gebruikt in ontziltingsinstallatie van flash verdamping apparatuur, lage druk ketel, stoom locomotief, ruwe olie verdamping, aardolie pijpleiding en industriële circulerende koelsystemen. Daarnaast heeft HPMA een goede corrosie-remmende werking bij gebruik samen met zinksout. HPMA kan ook gebruikt worden als additieven voor cement.
2.Specification:

| | |
| --- | --- |
| items | index |
| Appearance | Clear to umber transparent liquid |
| Solid content % ≥ | 48.0 |
| Bromine value mg/g ≤ | 80.0 |
| Average molecular weight ≥ | 450 |
| pH(1% solution) | 2.0-3.0 |
| Density (20℃)g/cm3 ≥ | 1.18 |
3.Using methode:
HPMA wordt meestal gebruikt in combinatie met organisch fosfonaat bij doseringen van 1-15 ppm voor het circuleren van koelwater systeem, olievervulwater, ruw olie ontwatering en lage druk ketels. HPMA heeft een goede schaalremming (98%) en schaalafstotende eigenschappen. Bij gebruik samen met zinksouten kan het corrosie van koolstofstalen effectief verhinderen.
4. Veiligheidsbescherming:
Zuurheid, Vermijd contact met de ogen en de huid, contact met de ogen, spoelen met water.
5.Package en opslag:

Normaal gesproken In 25kg netto plastic drum, of verpakkingen als klanten` vereist. Opslag voor tien maanden in de kamer schaduwrijke en droge plaats.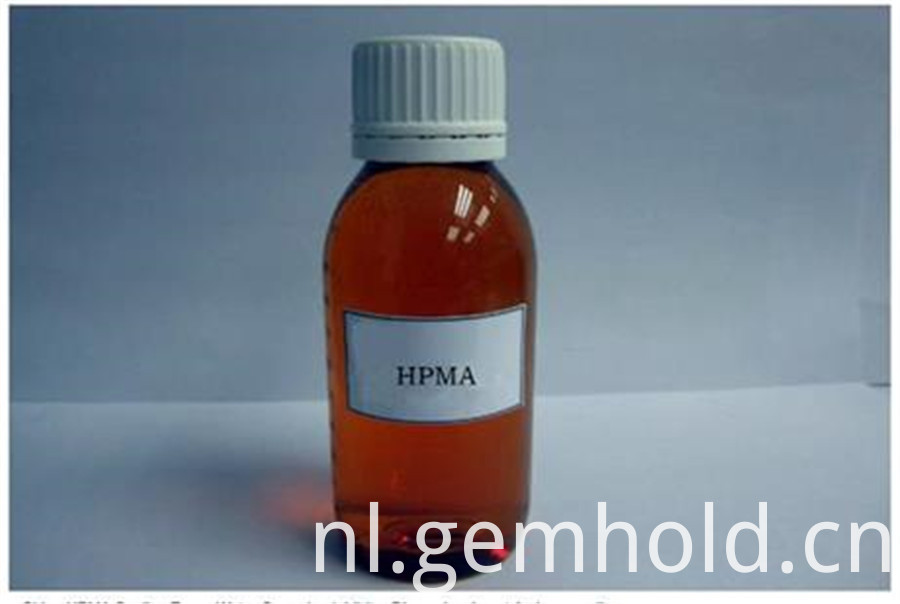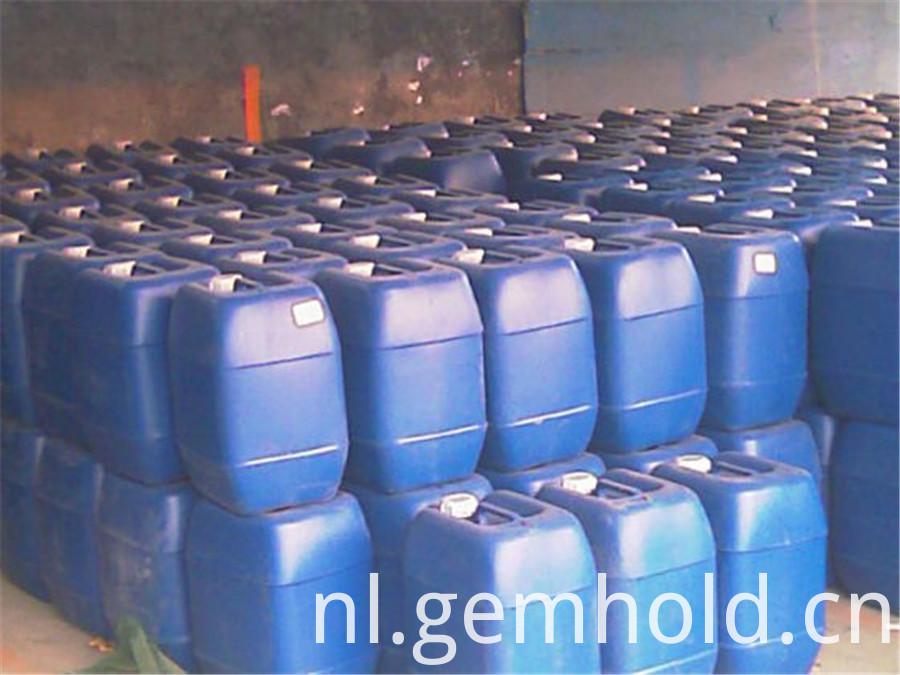 Product Categorie : Waterbehandelingskemikalieën